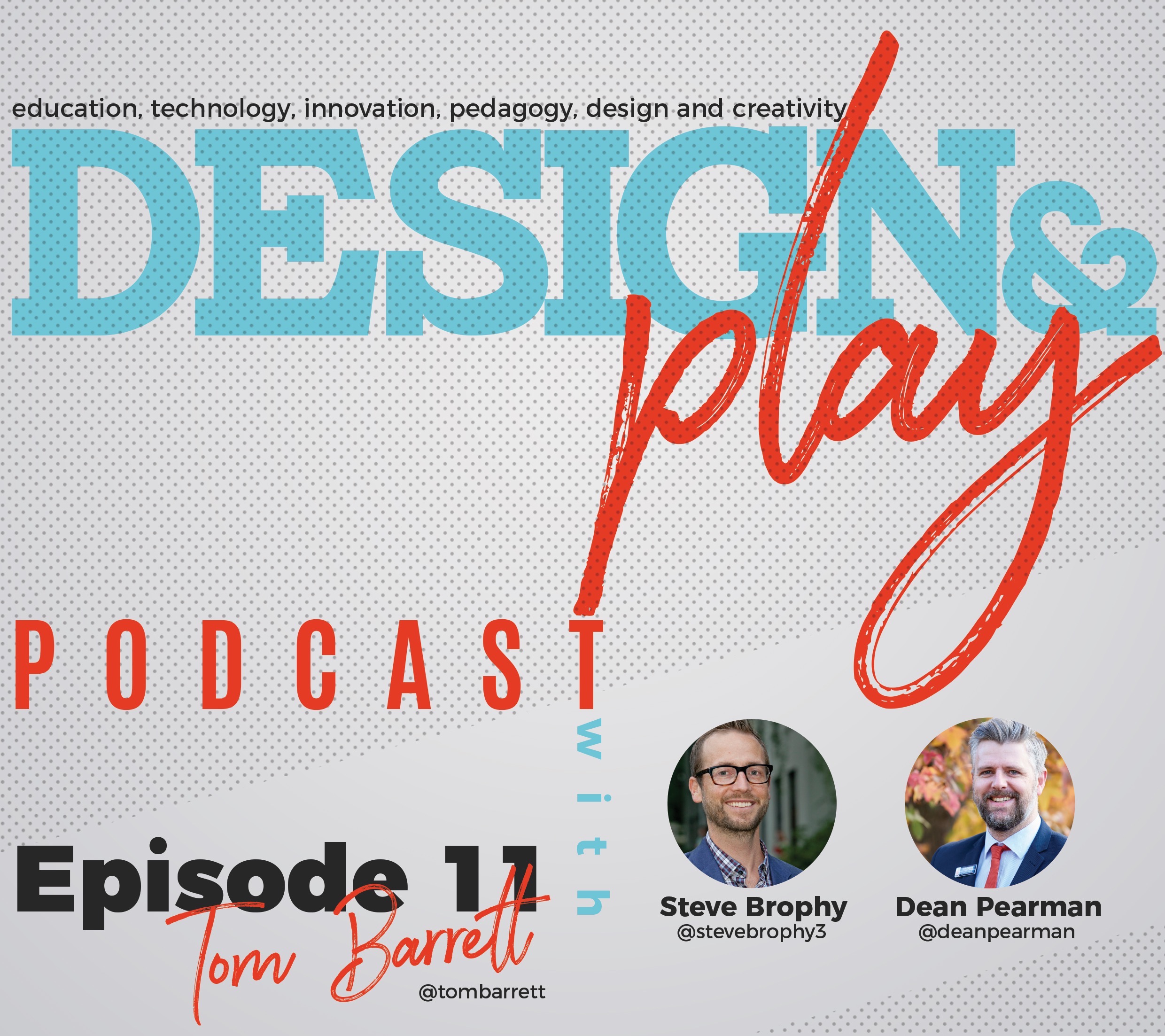 After a little break due to illness, Dean and I are back with a great interview with Tom Barrett. Tom shares his journey from humble beginnings as a Primary teacher in the UK to becoming an education consultant running his own business, Dialogic Learning. Through Dialogic Learning, Tom helps schools get better through dialogue and deep thinking. In this episode, we discuss how we can create the conditions for great meaning through shared language and so many other great topics.
Leadership: the need to broaden our definitions of what it means to lead and to not compromise on our beliefs.
Tom shares his experience of writing a Masters of Education (Innovation and Change) course from scratch for Torrens University.
How language and habits can enculture innovation, including the exploration of where our language around innovation comes from.
How we need to redefine our relationship with failure
Tom shares his experience working as the education consultant to two architectural studios in Sydney. This continues our ongoing discussion into the impact of learning spaces on learning in schools.
About Tom Barrett
https://www.linkedin.com/in/tombarrett1/
Twitter:  https://twitter.com/tombarrett
Director of Dialogic Learning - http://dialogiclearning.com/
Email: Tom@dialogiclearning.com
Blog: http://edte.ch/blog/
Lecturer and content developer for Torrens University Australia - http://www.torrens.edu.au/courses/education/master-of-education-innovation-and-change
Shownotes 
http://jamesclear.com/failure-scientist