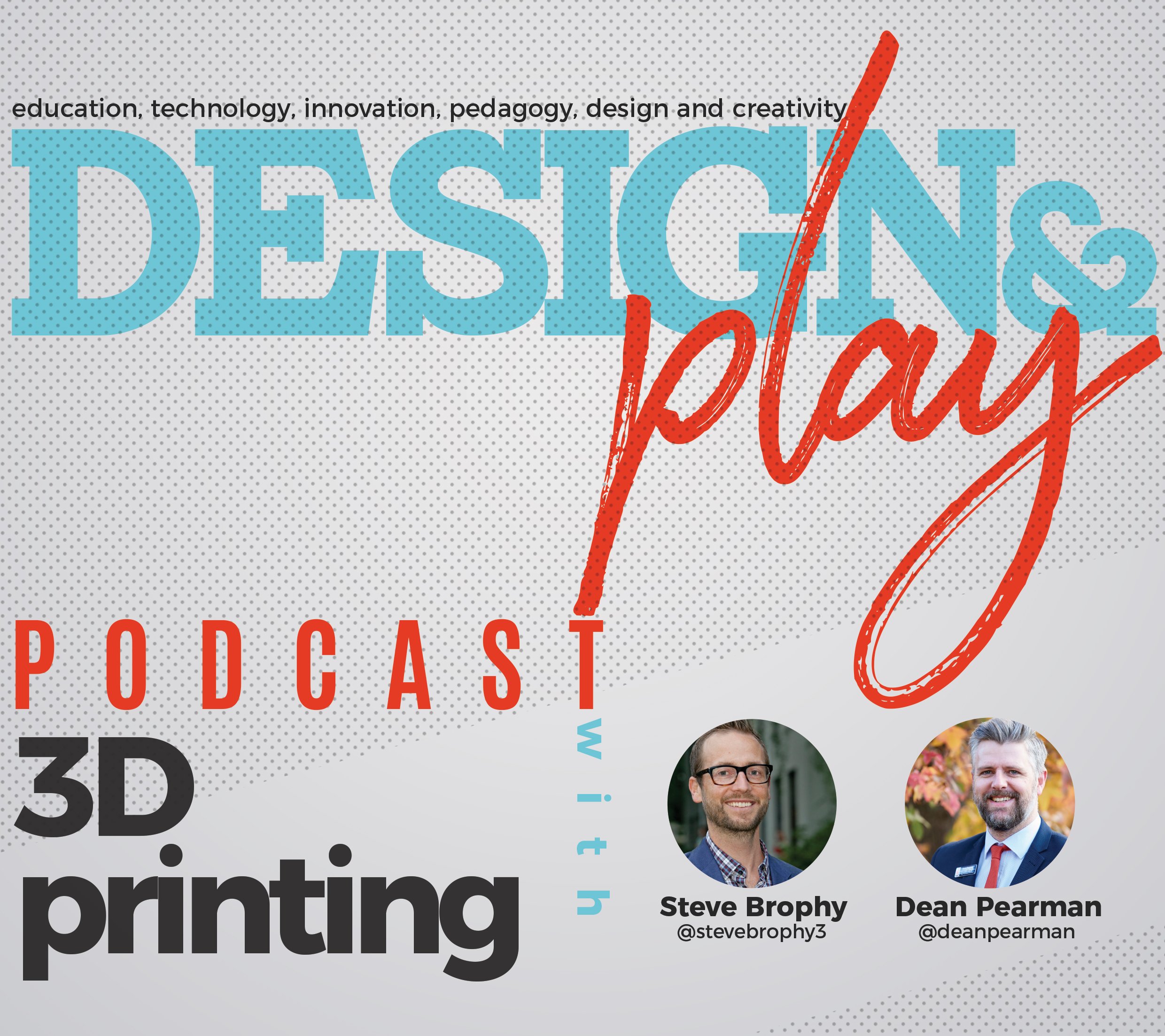 It is a December issue in March, oops!. We discuss Dean's intervention regarding his podcasting sound and the palace studio he recorded this episode in. We reflect on the end of the 2017 school year and our plans for a reading break. We then take a really deep dive into 3D printing and the peaks and troughs of the approaches we have made in our schools. 
3D printing topics we discuss
Scalability of 3D printing
Process and solving the problem with the 3D printer.
3D printing isn't rapid prototyping. It is not a plug and play technology.
How can we make 3D printing as accessible as 2D printing
The need for external partnerships
The challenges of keeping the printers running
How Might We normalise 3D printing to make it accessible for all?
Using the errors as the guideposts for future and as teachable moments.
Who is doing the thinking? Helping students to target the adjustments required for the future.
Shownotes
The TeachTechPlay conference - http://teachtechplay.com/
Educational Technology Consortium Victoria (ETCV) - https://www.etcv.vic.edu.au/
Ryan Holiday - https://ryanholiday.net/
Stealing Fire - Jamie Wheal & Steven Kotler - http://www.stealingfirebook.com/
Chris Ly aka the 3D Printing Guy - https://www.facebook.com/the3dprintingguy/
Makerbot - https://www.makerbot.com/
Makers Empire - https://www.makersempire.com/
Tinkercad - https://www.tinkercad.com/
e-NABLE foundation - http://enablingthefuture.org/
Stratasys 3D printers - http://www.stratasys.com/en