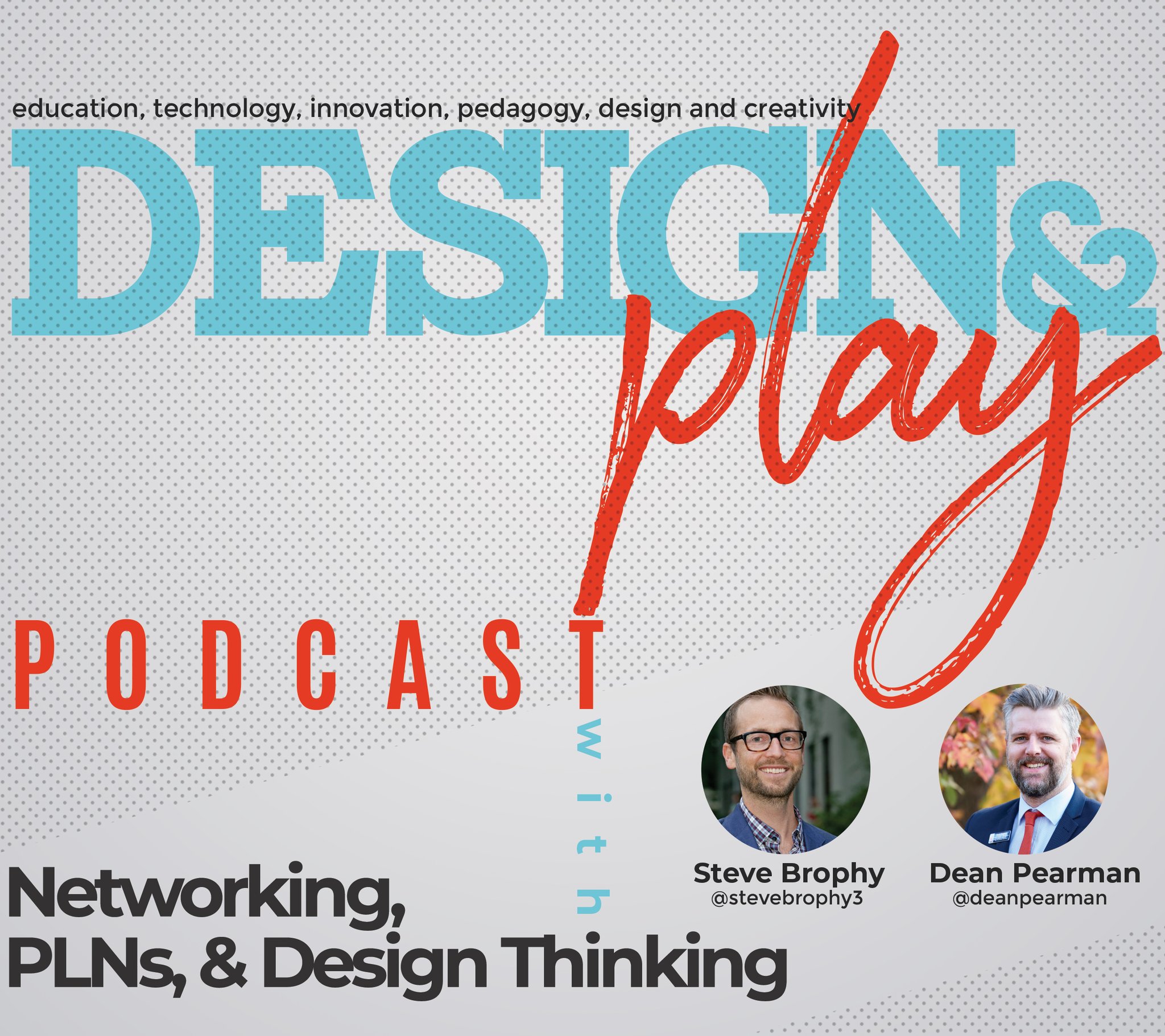 Where have we been? Steve begins by sharing the behind the scenes of the new University Campus at Ivanhoe. Year 9 is traditionally recognised as the year where students provide the most challenges in terms of disengagement, behaviour, and lack of direction. But is Year 8 the new Year 9? Dean and Steve talk about how their collective schools approach this challenge.
Design thinking pops up again (it does in every episode!) and Dean reflects on his human-centred approach to learning and schooling after appearing at the Leadership Exchange. Networking is a key factor in this approach and Dean and Steve talk about their respective network development journeys. The lone genius is a myth as the greatest ideas of our time have come from people bouncing off each other. Dean proposes 5 key stages of networking from his own experience. 
Stages of networking
Reach out
Twitter - Twitter chats, hashtags, following thought leaders. LinkedIn
Blog - evolve thinking
Giving more - connect with people on a deeper level and work together. Reading
Outside networks - bringing ideas from outside education
The Design and Play podcast began due to a desire to do deep work together. The learning that we do within our networks needs to evolve. We also jump into design inspired archetypes to help break our assumptions about schools and leadership. Do you have a bias towards actions or do you embrace ambiguity? Finally, we discuss 1:1 programs and our questions and worries about the current state of our own programs. The wicked problem - how do we best serve our students' needs with technology? Is our current approach enough?
Show notes
Ivanhoe Grammar University Campus
Creativity in the brain podcast
Design Thinking for School Leaders - Five Roles and Mindsets That Ignite Positive Change